Remember cousin Anna who joined us at Hilton Head? Well, we had a big surprise in store for her. Several months ago she mentioned to Dennis and I that her dream was to go to Disney World one day. After she left our house that afternoon, we decided that we would make that dream come true for her! Anna is such a kind and loving person...and family means the world to her. So, we plotted and planned and came up with the Hilton Head trip as a cover. She was thrilled with the idea of spending a week on the beach and didn't ask any questions. All went as planned and she suspected nothing!
Two days before wrapping up our beach trip, we gave Anna a gift. When she opened it, she found a magic band inside (Disney Ticket) with her name on it. She was puzzled for a moment before bursting into tears! Just two days later we checked into a villa at the Boardwalk resort for a few days of blissful fun and the rest is history.
We were at the park for opening each day!
A little sleepy from our travels but still in good spirits.
The little girls loved Dumbo, Winnie the Pooh and Peter Pan.
As the days heated up, we made sure to take regular ice cream breaks.
And then it was back to rides. Oh, Jack was dangerous with the race cars. He made the minimum height requirement for several rides this year and really let it rip!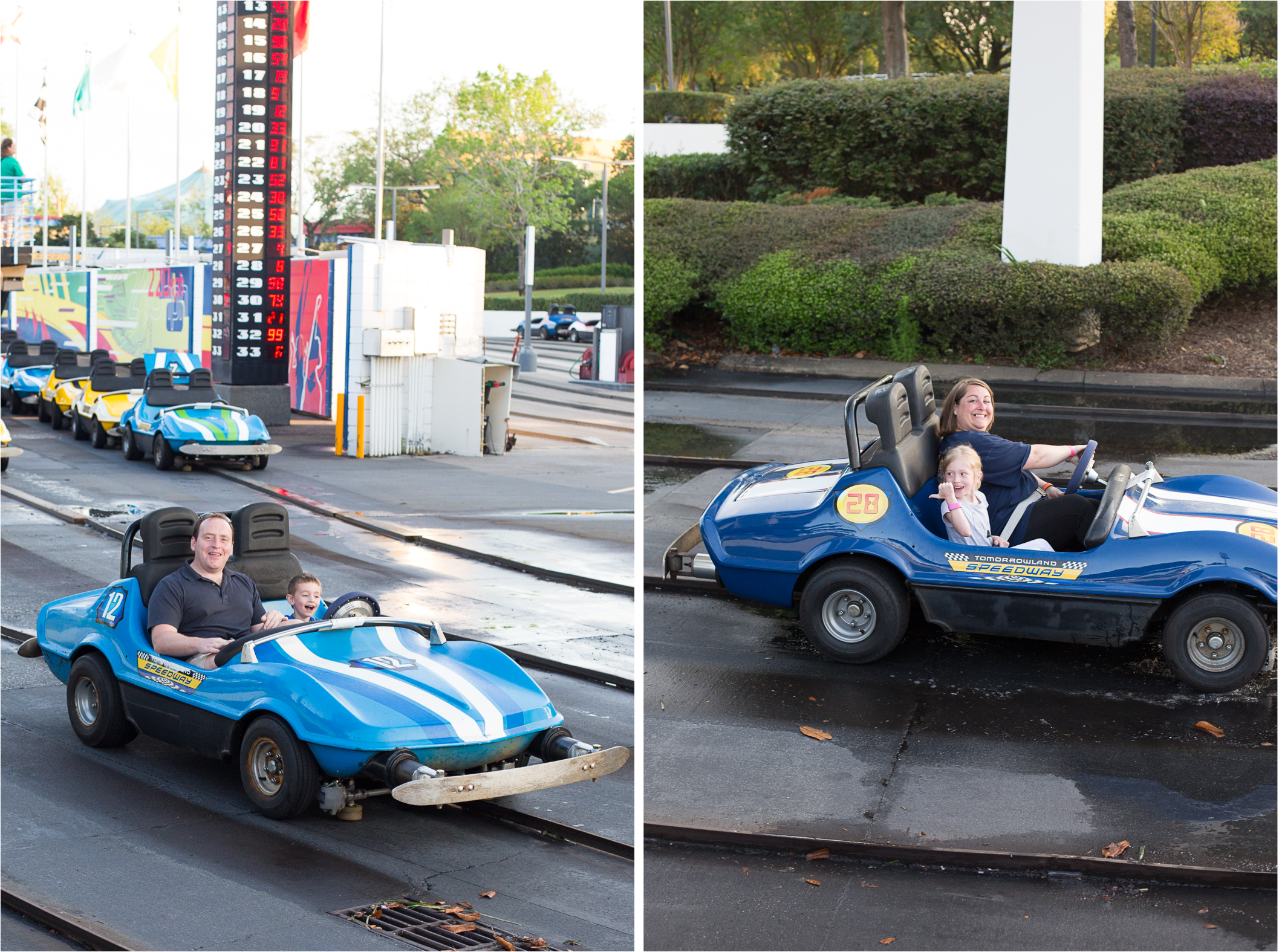 We made him move on from the Barnstormer after 3 rides...he was very enthusiastic!
Sweet Nola passed on the coasters for something a little more tame.
I mean who can keep up with Action Jackson...he is about speed and danger these days!
The faster the better on The Mine Train!
And poor Katie-Hui...well, she wanted to ride the coasters too. Sadly, coming in at 32 inches tall leaves a lady with few high-speed, thrilling options. So, we found other ways to soften the blow while waiting for the big kids.
My favorite part of the trip...The Epcot Flower and Garden Festival. D and I loved being able to walk there at night from the resort. My least favorite part, missing the Sund family who we were to meet up with earlier in the week. Their daughter Olivia and our little Kate are China sisters. Sadly, their crew came down with a tummy bug and we needed to cancel.
Nevertheless, we soldiered on and enjoyed Spring in Florida. The topiaries were impressive and the weather was PERFECT!
It was such a blessing to be able to spend this time with the kiddos and dear, cousin Anna. I think she loved the beach but the real joy was watching her be a kid at Disney. And don't worry, Anna. I will never tell anyone you cried when you walked into the gates of the Magic Kingdom. Or, that you got chills watching the fireworks that evening. Your secret is safe with us!