One year ago today, we stepped into the lobby of a hot & stuffy government building in southern China.
Within seconds, our daughter walked into the same room....brave beyond measure, she carried a pink blanket and a small photo album.
And our brave little girl has grown.
She has learned to trust.
And to love and be loved.
Kate is strong and confident.
Smart...and a little silly too.
To celebrate one year together, we gave Kate a beautiful reminder of her China home.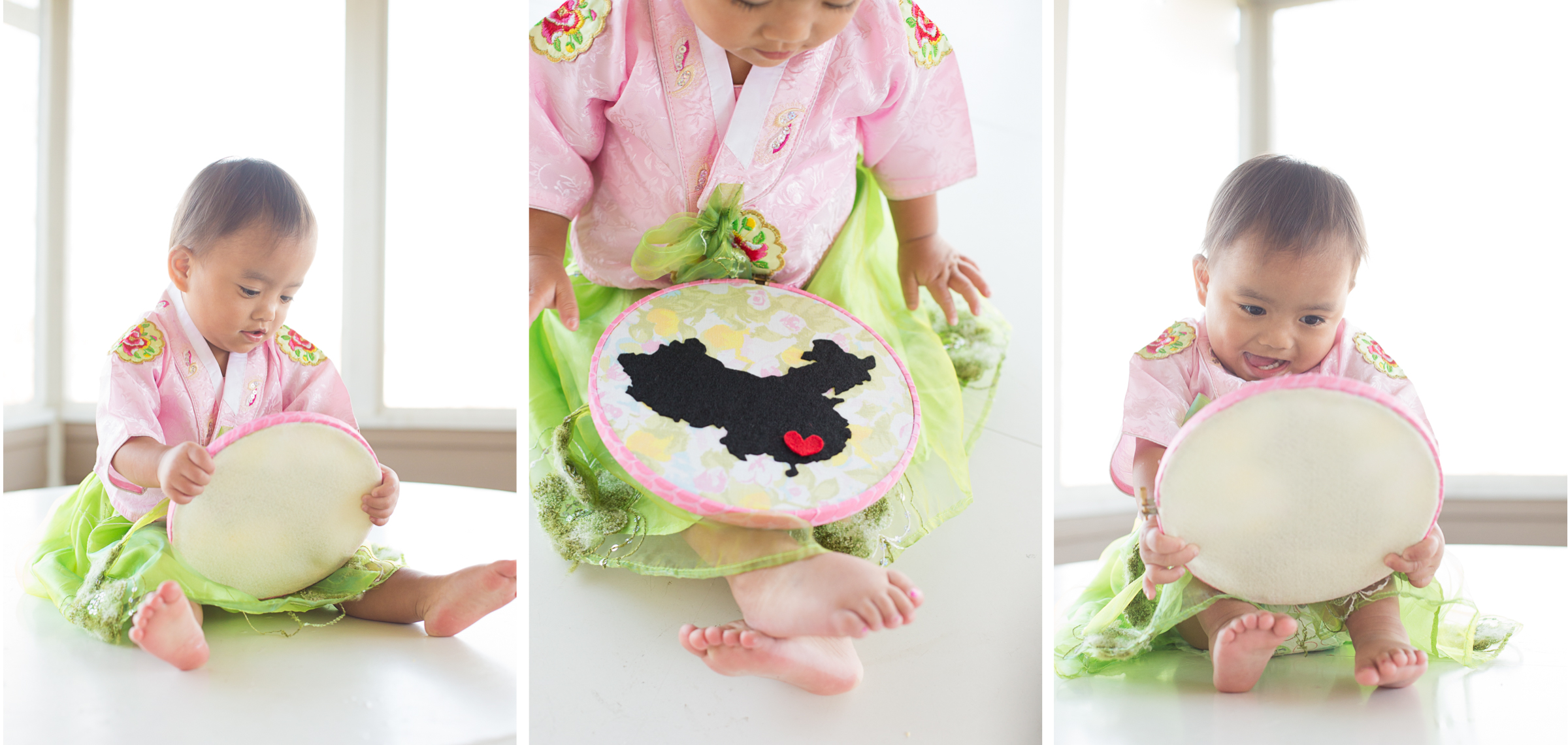 We love China for the special gift it has given us and because of what we left behind.
Wo Ai Ni, Hui Jia
Mama and Baba