We woke up to the sweetest surprise...snow! Little miss was more than happy to gear up and head out to play! But once outside, she realized just how cold it was..brrrr.
Her cheeks quickly became rosie and her little eyes watered but our Southern Belle wasn't deterred.
Daddy pulled the sleds from the garage and made a fast little ramp right off of a landscape bed in the backyard. This is how we do it in the burbs!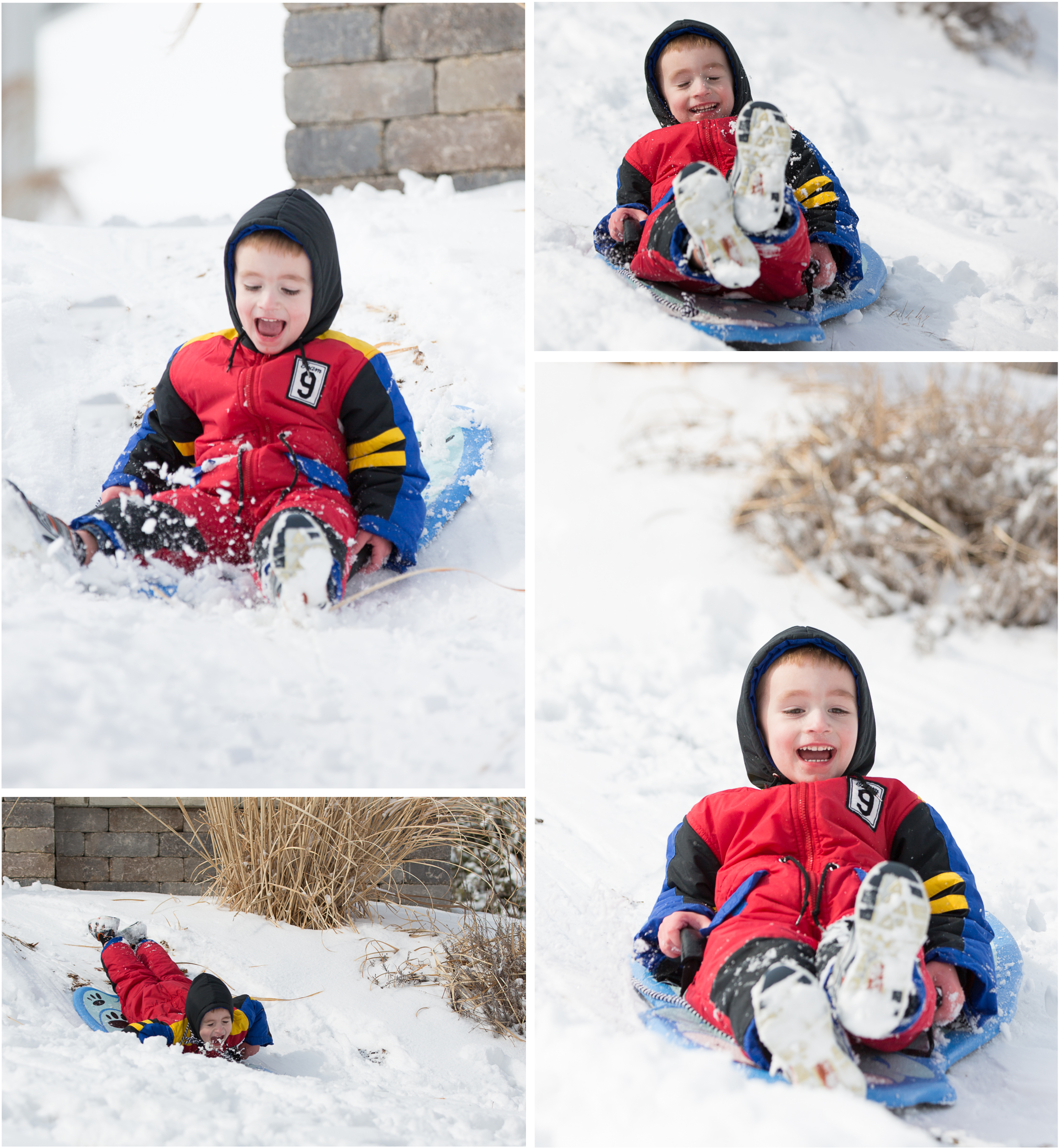 Nola set a new record: Leaving the backyard and making it all the way to the treeline.
Daddy played the important role of "child launcher"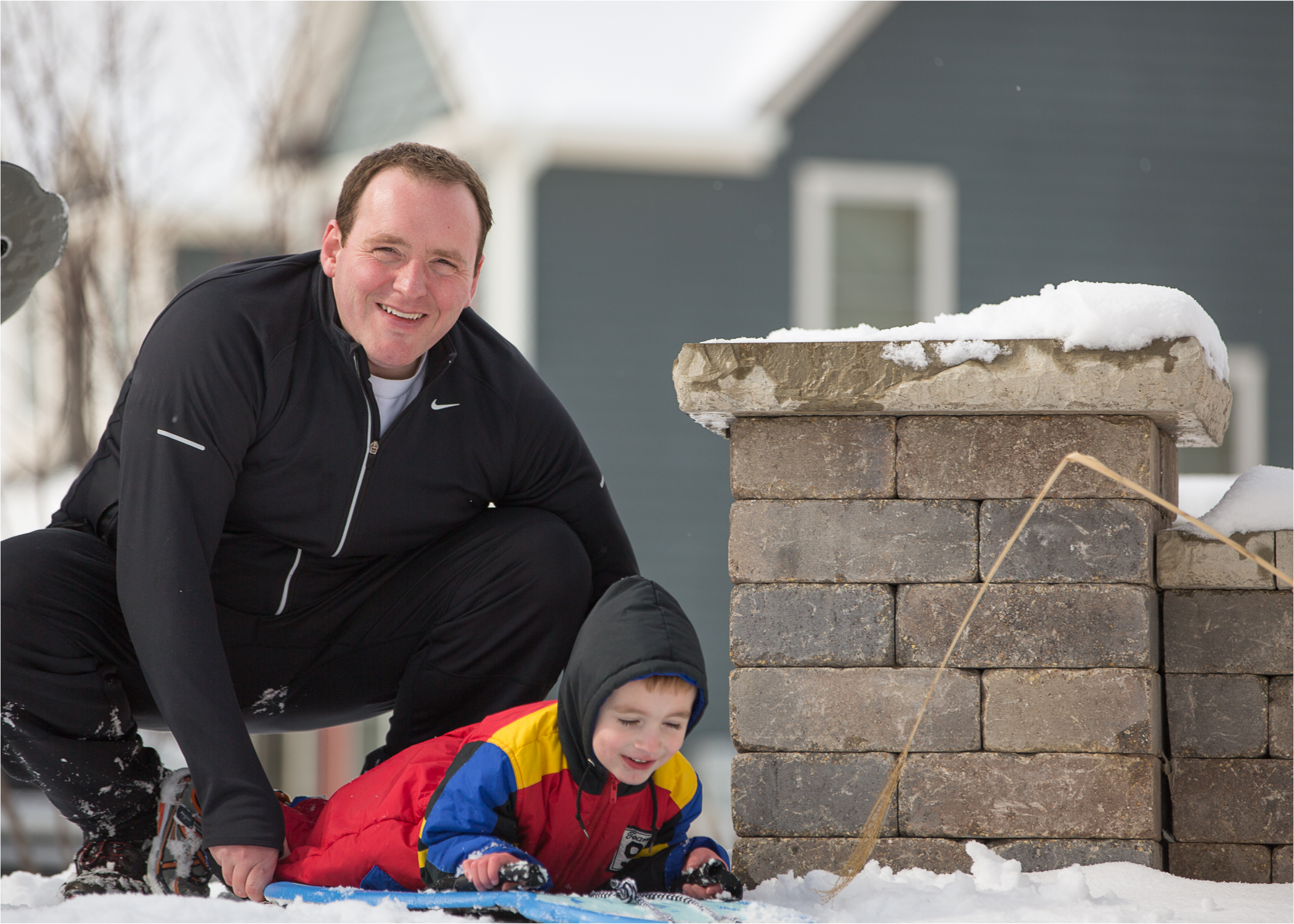 And expert sledding instructor! He has mad skills.
Happy Saturday, Friends! Wishing you a warm and toasty afternoon!