We spent the 4th of July holiday with a low key family gathering at the home of Busia and Dzia Dzia (polish for grandma and grandpa). They live on a beautiful pond and have the most amazing view of several city fireworks displays all from the comfort of their back deck. Add in a little fishing and lots of time in the hot tub and it was a recipe for success.
Thanks again for hosting Buscia and Dzia! We love you!
Yummy treats welcomed us upon arrival!
The hot tub was a hit with the kiddos. Dzia Dzia turned off the heat making it a swimming pool for the Trusty Trio. They loved it and stayed in for a little over 3 hrs before taking a snack break. Look closely and you will see Dzia filling the drink holders with ice for the littles. They loved playing with the ice as it bobbed up and down in the water.
Remember that snack break I was talking about? Busia and Granny made a homemade ice cream cake and topped it with frozen blueberries and strawberries making an American flag design.
With their tummies full, they had just enough energy for another swim. This time they had a 30 minute limit...mommy was afraid they would get water logged!
Making her debut as the newest member of the family, CORA, black lab extraordinaire! Cousin Cassie adopted her not so long ago and she was happy to attend her first family gathering.
Uncle Danny (professional hunter and fisherman) packed plenty of poles for the kids and gave them their first fishing lesson. Never in my wildest dreams would I guess that my children would have loved it as much as they did. They were over the moon with excitement and caught more fish than they could count!
Nola holding her prize bluegill!
Jack and his biggest catch of the day! I tried to help him hold it up to show Granny but it swung back and smacked him in the face...twice. Sorry, little buddy. I was trying to help.
Not to be left out on her first 4th of July, Katie-Hui landed a whopper! She was even brave enough to touch it!
The kids insisted that Busia fry their fish for dinner. So, they carried them in the kitchen and miraculously, about 15 minutes later, they were pulled out of the oven as perfect little sticks! Special thanks to cousins Tyler and Jarod for safely returning the fish to the pond and to Busia for having a box of fish sticks on hand!
A few snapshots in front of the hydrangeas!
Our little peanut enjoyed running down the hill leading to the pond. This was her favorite part of the day!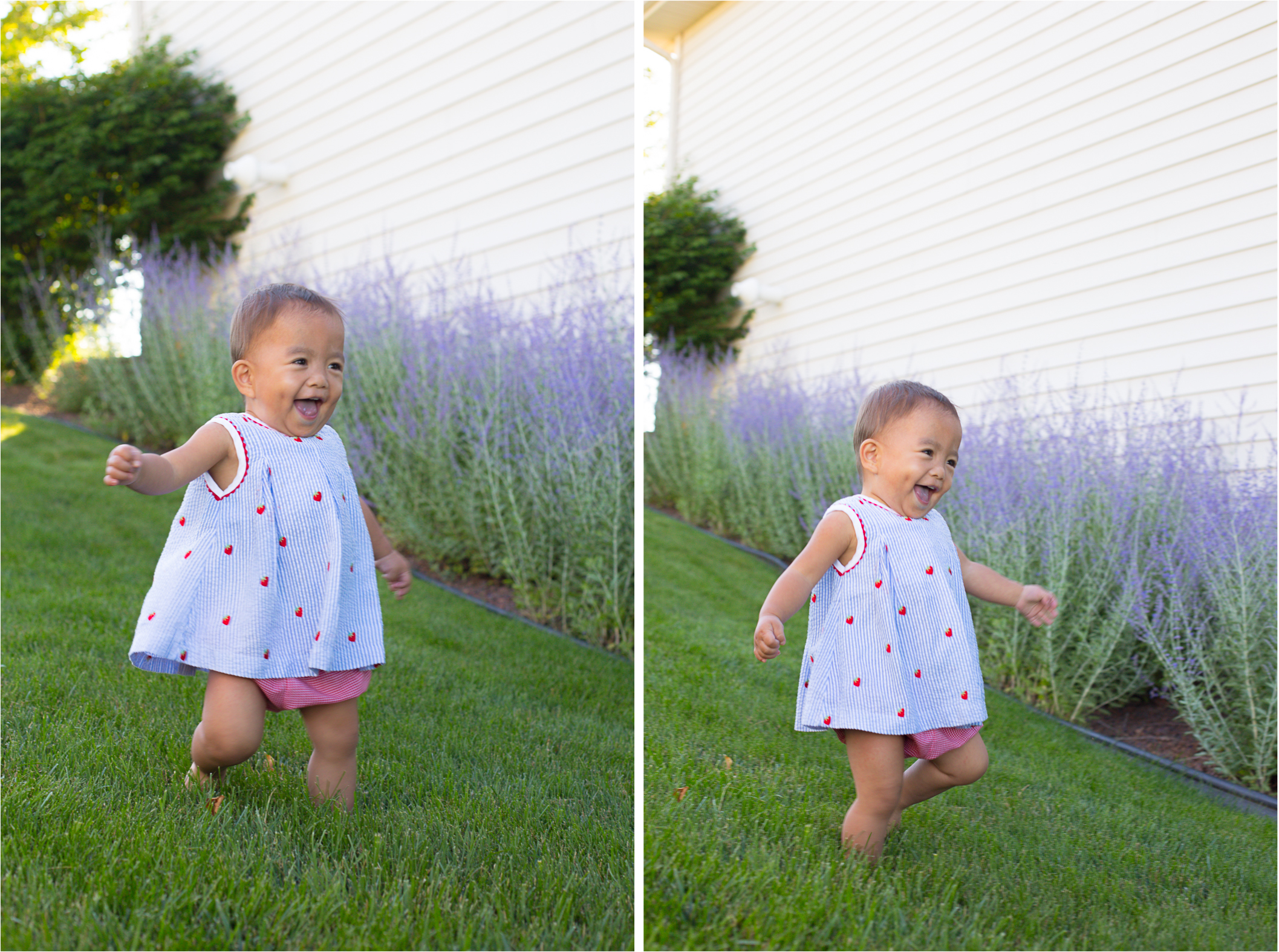 With just an hour to go before the fireworks, the kids snuggled a bit with Gran. Who could blame them?
We thought we would try a group shot! Thanks Cassie for capturing our tired, happy craziness!