Dearest Rosie,
You melted Mama's heart when you told me that you were looking forward to our photo shoot this week. The truth is, I wanted to spend some one-on-one time with you and loved that you wanted to do the same. When I asked what you had in mind for our special outing, you said, "my new twirly pink nightgown." I knew then just what we needed....fairy wings! So, I raced down to the playroom and snagged your favorite ones. Daddy and I think you look like a pixie, with delicate features and lady-like mannerisms. You are willowy and gentle. You are sweet and playful. You are perfectly you!
Love,
Mama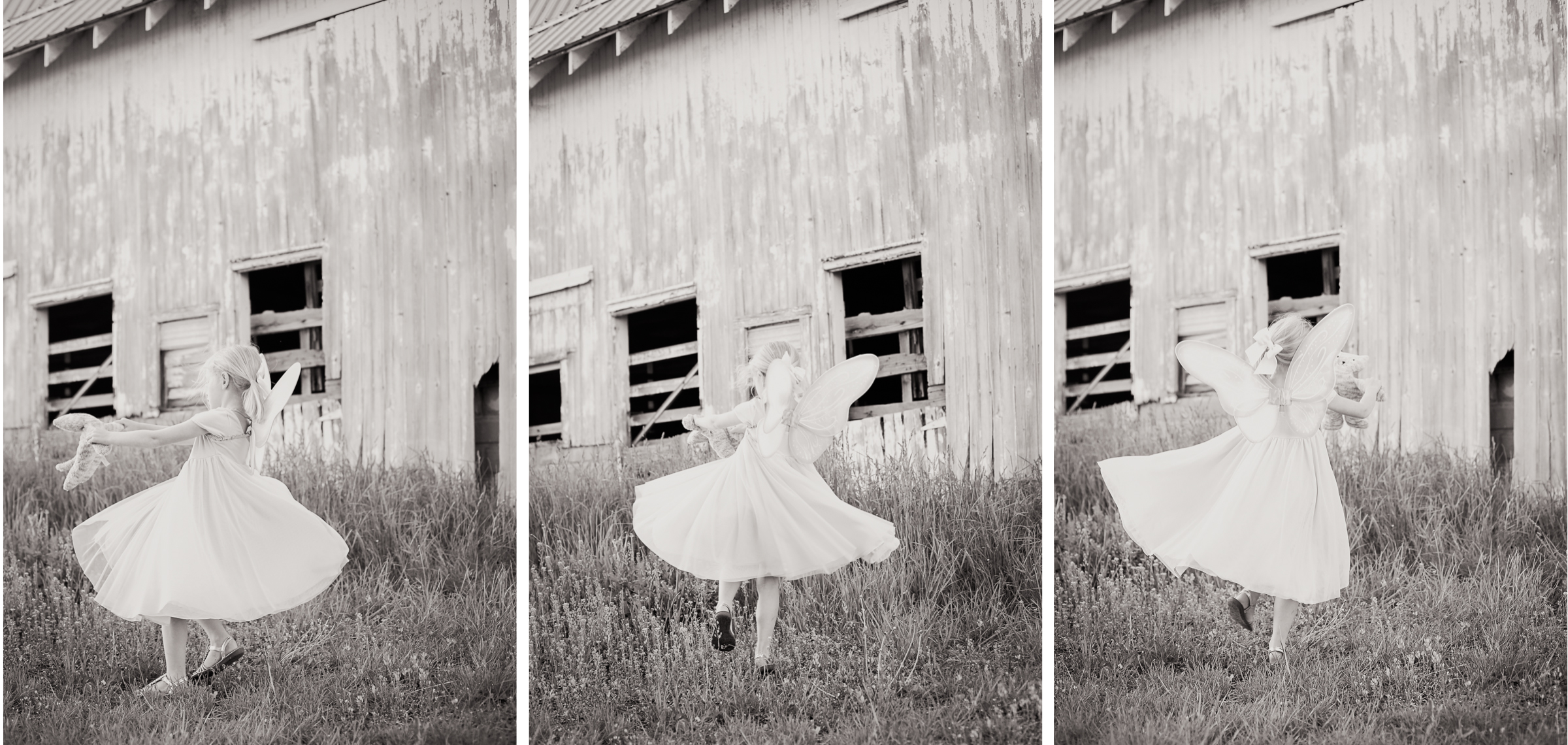 I'm partial to black and white, but you specifically requested that I not make you "silver" in all of the pictures. So here you go, sweetheart. Color photos as requested!
And just for fun...You and buddy "Flap Jack" got into a little trouble when you brushed up against some burs. No worries..Mommy and Daddy picked them all out with the nightgown perfectly intact. Oh, and "Flap Jack"...Did you know that he was the first toy that I bought you? Yup. You were still in my tummy when I spotted him in a boutique in Cincinnati. I just knew you would love him.