Today we decided to head out on our first big adventure since Kate has arrived home! We left bright and early for the zoo, hoping to beat the crowds and enjoy the cool weather. Not sure how she would react, Dennis and I planned to take it slow and let the kids set the pace. We were pleasantly surprised to see that Kate was comfortable in the stroller and happily pointed and smiled as we worked our way from exhibit to exhibit. Nola and Jack were wonderful as well...."teaching" Kate all about the zoo and the names of the animals. In fact, our outing went so well that we stopped at a restaurant on the way home for a late lunch. It felt pretty good requesting a table for 5!
The Best Group Shot Of The Day
This Is Usually What They Look Like
Enjoying The Spring Blooms
Look Closely And You Will Spot D's Cell Phone. He Was Using An App To Translate The Animal Names Into Cantonese. Kate Would Smile And Shake Her Head "Yes" When She Heard The Translation. She Laughed When We Tried To Repeat The Words. I'm Sure She Was Thinking, "My Family Is Crazy And Should Not Attempt Cantonese....For Any Reason, Whatsoever!"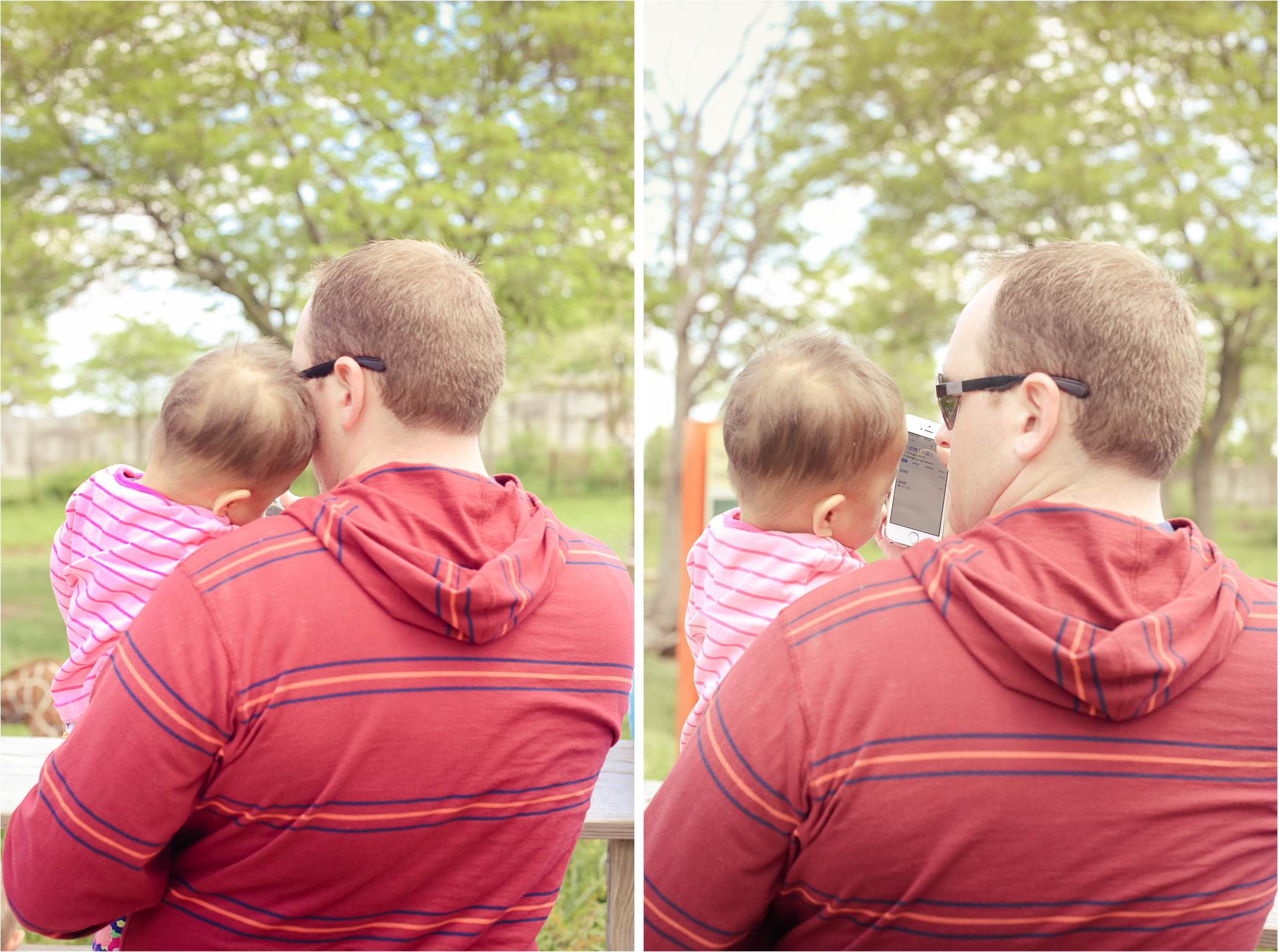 Love This Shot Of Jack...Especially The Batman Undies Peeking Out!
This Picture Says It All.
A Bond Between Sisters...And A Brother Who Is Still Warming Up To The Idea Of Not Being The Baby.
This Is What I Will Imagine When They Sneak Out To A Party In High School or When Kate Visits Her Older Sister In College. Just Think Happy Thoughts. Just Think Happy Thoughts.
Turns Out That Katie Thinks Daddy Is The Funniest Guy In The World.